INFLATABLE FUN & WATER SPORTS RENTALS
A family owned business based on customer service and helping vacationers maximize their waterfront experience. Renting a camp on Sebago Lake? Having a party at your waterfront property? Renting a boat and want to add to the fun? Browse our selection of inflatable fun and watersports for rent below. Add some adventure to your vacation. We deliver it all to the lakes and ponds of the Sebago Lake Region. Please contact us for specifics and to book your rental!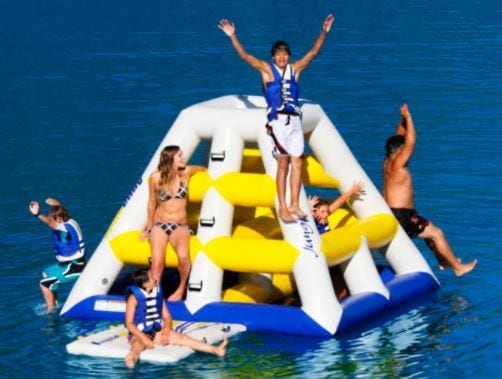 Jungle Jim
Walk on the wild side! Jungle Jim is an outrageous multi-use playstation designed for those who find other options just a bit too tame. This 6'9″ tall pyramid is built for climbing, sliding, jumping, splashing, and a whole lot more. Outside climbing walls angle inward for easy access and stability, while the corner posts serve as exciting "drop zones" for sliding. Multiple tiers let you leap from the level of your choice. Once inside, you can climb up through the top on the interior climbing wall. Mesh floors create two separate splash zones for water wars or simply for lounging. 
$400 a Week.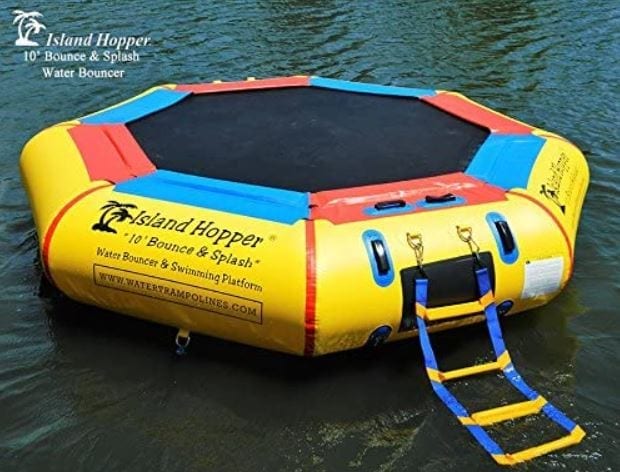 The Island Hopper
The 10' Bounce-N-Splash padded water bouncer was designed for kids and can take hard recreational use. This product has the same high quality reinforced materials that go into all Island Hopper water trampolines and bouncers. This manageable 10′ size is perfect for kids to bounce on and for adults who are just into lounging.  The 4 step "easy access" ladder makes this a perfect product to turn a pond into a swim area or to throw on the boat and inflate at your favorite anchoring spot. 
$400 a Week.
Renters Special $350 ** Does not include set up and delivery.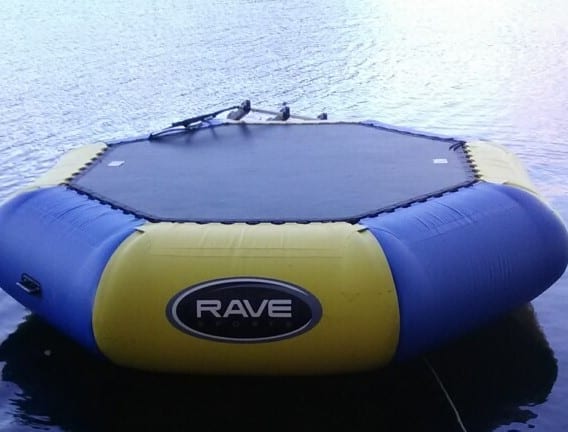 Rave Trampoline
$400 a Week
Renters Special $350 a week. **Does not include set up and delivery.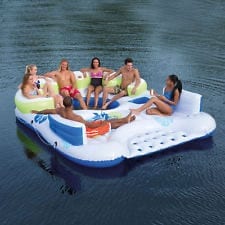 Floating Lounge
This 6 person lounge has spacious seating, large backrests, and supportive armrests, this floating lounge is the ideal choice for comfort and relaxation. 
Lounge $200 a week delivered.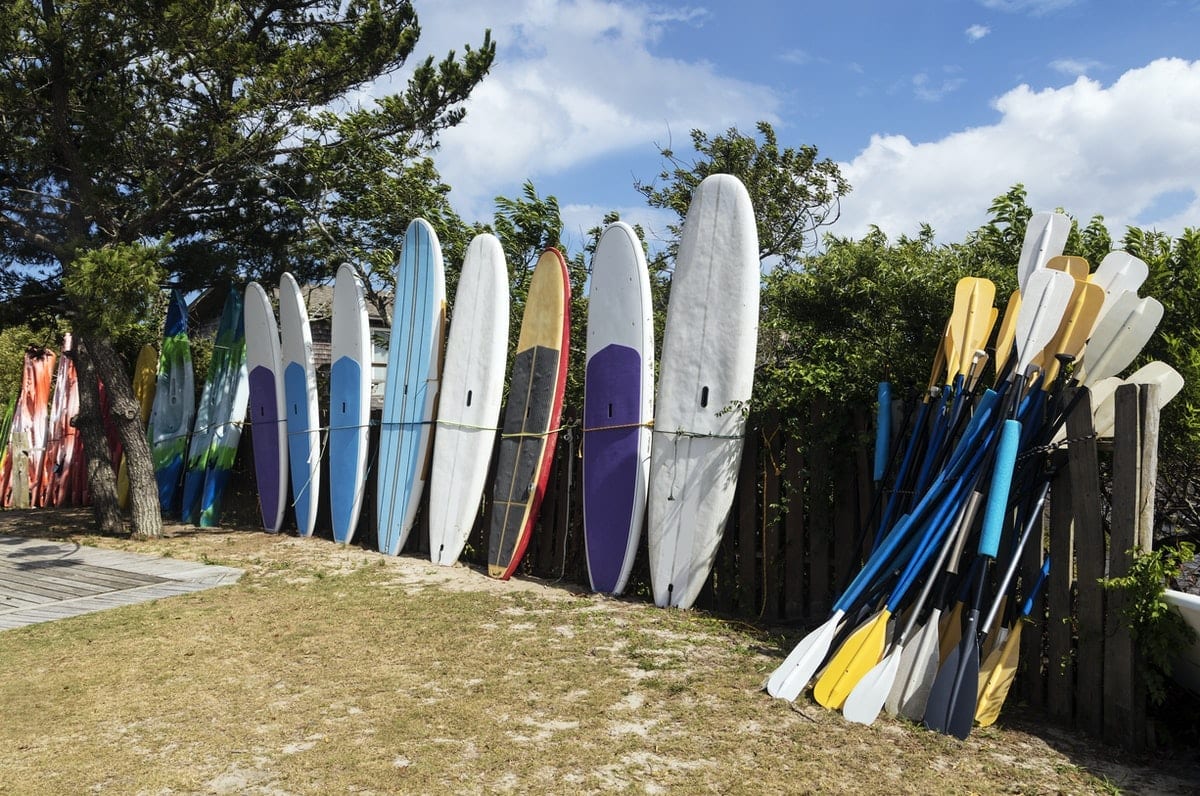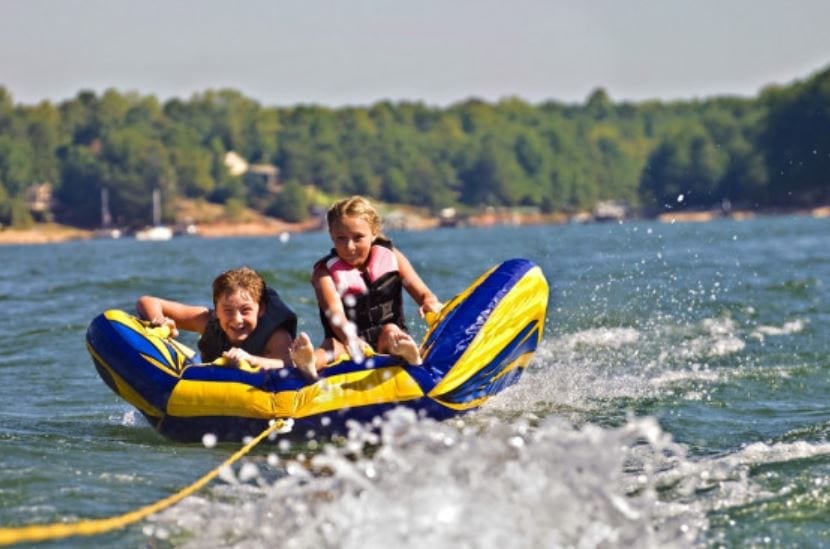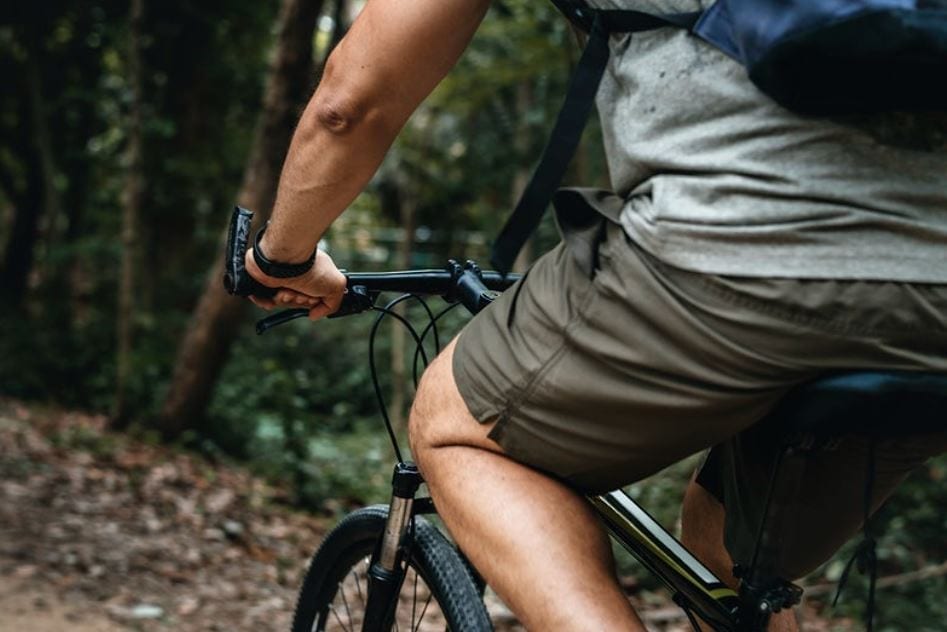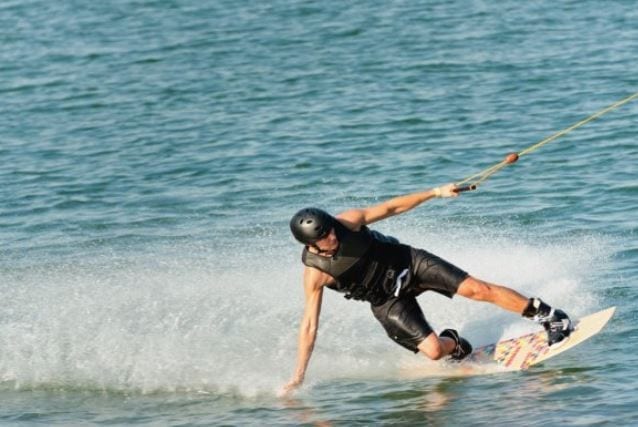 Wake Boards, Knee Boards & Windsurfing
Use the form below to book
Book your boat today! We fill up fast each Summer.